LL COMPASS
OUR MISSION
Creating a tolerant, accepting, and kind world.
OUR VISION
Restructuring the content industry to become a Japanese Disney.
1
Mental Well-Being
"Win without fighting"
The true strategy wins without a fight. There certainly exist countless ways to fight and win a competition, but these will ultimately all lead to attrition. Instead, we are looking for the most effective way to achieve our goals. That is why we choose to focus on one challenge at a time, enabling us to apply our management resources in a straight line and succeed without being bogged down by needless conflict.
2
Family Bonds
Focus on 'Family Bonds'
'Family bonds' have the greatest impact on a person's quality of life. Knowing the familiar comfort of one's own home and the strong bonds of mutual trust with one's close relatives – those are the moments when a person feels most at ease. In order to improve the quality of life of our team members, we focus on and encourage activities that promote these connections on the one hand and get rid of any detrimental systems in place on the other. While not being compulsory, we are actively advocating interactions between families and thereby creating a culture where people can support each other.
3
Overseas
Active Dialogue with 'Countries Abroad'
When China was being ravaged by war during the Middle Ages, the country was able to resolve this situation by entering into partnerships with 'far way countries'. Similarly, in order to make full use of today's globalized society, it is necessary to proactively communicate with the people around the world. Japanese people in particular have an aversion towards doing so, but we can actually make this work to our advantage. By actively approaching other countries and seeking out dialogues with foreign cultures, we set ourselves apart.
4
Chaos
Enjoy 'Chaos'
A challenge should be faced head on. Sometimes, situations arise that are impossible to understand or control and things descend into 'Chaos'. Chaos is a catalyst for creation. That is exactly why we enjoy facing challenges head on, without backing off but steadily adjusting our approach. There is no way to overcome the fear of chaos by simply getting used to it. Be determined, take risks, listen to your intuition and enjoy the chaos.
5
Leading Indicators
The Importance of 'Leading Indicators'
'Results' are undoubtedly important, but they may take a considerable amount of time to achieve in a newly formed creative field. That is why we focus on 'leading indicators' that can be visualized in real time. 'Personal growth' and an 'attitude for cooperation' in particular can be observed on a daily basis. Performance doesn't improve along with rising pressure of constant evaluation based on one's results in this type of business. By focusing on daily growth and teamwork instead, results reflecting the quality of work will naturally follow suit.
6
Critical Thinking
A Group engaging in'Outstanding Critical Thinking'
In order to achieve big things, it is necessary to keep growing constantly.The most important factor to do so, is to stay humble and keep examining oneself. There is no such thing as a perfect individual, which in turn means there is always room to improve. Staying modest and realizing one's own shortcomings, while staying conscious of the quality of work or communication one engages in is guaranteed to lead to personal growth on a daily basis.
7
Intellectual Specialization
A Group of Specialists
Intelligence is an indispensable tool for any pioneer. People become leaders in their chosen fields by thoroughly analyzing and understanding the subject matter, thereby opening up new pathways in the future. That is why we, as a group of intellectuals and specialists, keep pushing our boundaries by considering the quality, depth and precision of our thought process each day. We acquire new information and experience encounters necessary to do so by proactively seeking them out. This enables us to increase the accuracy of an individual's decision-making process and improve performance of the organization as a whole.
8
The Spirit of a true Artisan
Never forgetting to 'take pride in our work'
Everybody has areas they are not particularly good at. Then again, there is nobody without some form of talent. We fixate on the things we thoroughly excel in and endeavor to find an occupation we love. In the case of Japan, that is because we are exceeding in the arena of taking pride in our work. "Be polite, don't give up, work with the utmost care" – these are our maxims. We propose an ideal that we try to achieve from the moment we formulate it, bringing forth that true artisan's spirit in each of us.
9
Individuality
Considering 'Individuality'
Pioneering in new areas means constantly encountering new challenges. In confronting these challenges, possessing a strong personality capable of bringing forth new ideas is of great advantage. That is why we consider a person's individuality and appreciate a new or unusual approach. We don't share the propensity to blindly follow in other people's footsteps. In other words:'The nail that stands out does NOT get hammered down first.' Our basic principle is to deny conservatism.
10
Spirituality
Encouraging 'Spirituality'
These days, when more and more things are being automated and operated by robits or AI, a person's spirit is more important than ever. In essence, we live in an era when the good character of a person directly translates into power. That is why we constantly pursue to improve ourselves and focus on the person in front of us during a conversation, without any prejudice. True trust is born from a spiritual exchange. Let's talk with our hearts, not just words.
11
Leverage
Warping 'Leverage'
Justice without power is pointless. No matter which ideal you may follow, it will ultimately be meaningless if it is unachievable, or, if it is implemented too slowly, it might become obsolete along the way. For that reason, we place an additional emphasis on timely execution and constant progress, in an attempt to optimize our work process. In order to maximize efficiency, it can be necessary to leverage assets to take one big step in the right direction. We are regularly re-examining the status quo and looking for ways to increase this leverage.
12
Mental Well-Being
Maintaining 'Mental Well-Being'
Self-affirmation is nurtured by the love of one's environment. Being sheltered and able to rely on that unconditional love is what enables us to face a challenge. However, bad experiences such as bullying can damage this self-affirmation. We avoid such detrimental situations and continue to create an environment nourishing to one's mental well-being. The worst way to deal with failure is by obsessing over it. Instead, we maintain a psychologically safe environment, where problems can be openly addressed and resolved.
13
Pioneer
Follow the Pioneer! Let's explore the Frontier!
What is the meaning of our existence? There is no absolute right answer here, but at the very least we all think 'I want to accomplish something'! If you were to observe yourself from outer space, your's might only appear to be a very small story. But if neither 1 point, nor 100 points have the potential to change the big picture, then let's aim for 10,000 points! We are pioneers in order to live our lives to the fullest. Let's achieve something big. Let's aim for the frontier!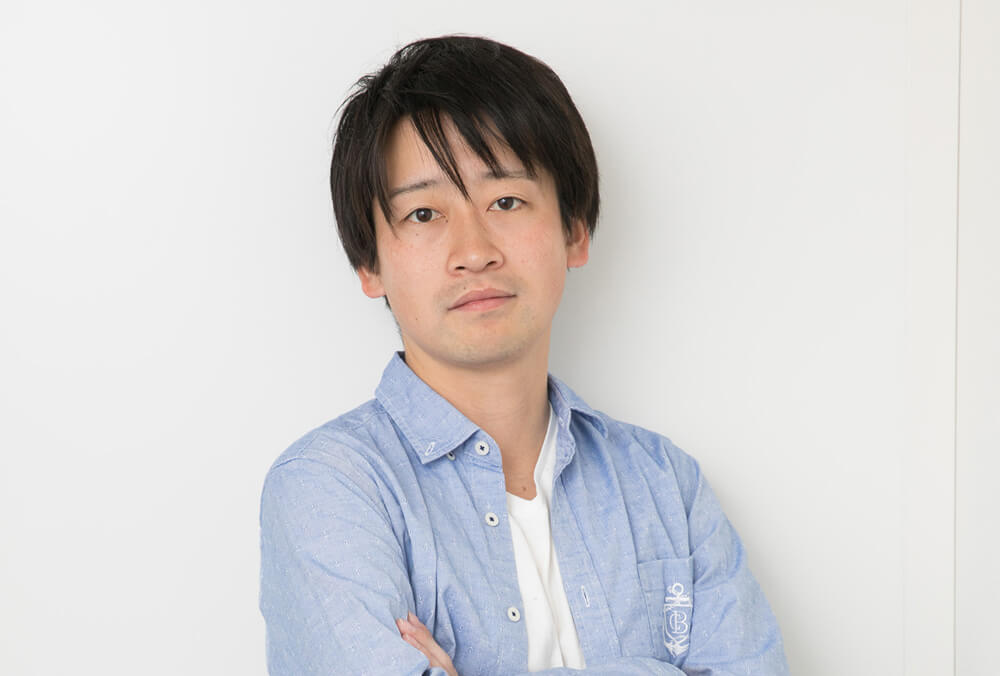 CEO Akihito Hotehama
Short CV

Komaba Toho Junior High & High School

University of Tokyo | Science Type I

Started as entrepreneur while still at University - present
A lifetime's Venture.
Aiming for the top since I was born.
From the moment I began to understand the world around me, I had a very strong desire to be 'the best'. In 2005, while I was still attending University, I got my first glimpse at the corporate sector. It was like being struck by lightning as I suddenly got the feeling: "This is where I can become the best in the world." With that thought in mind, I started my first business. More than 10 years have passed since then, and I am now more convinced than ever that my intuition at that time was not wrong. At the time my management experience was very limited and I made many mistakes – so much so, that I sometimes had a hard time meeting other people's eyes, considering the trouble I felt I was causing them. But I believe it were those experiences in particular that helped me grow, more than anything else. Thanks to this I have prevailed and I am keenly aware that this company, which was established in 2014 and has maintained an annual growth rate of 250%, is progressing towards that ultimate goal of being 'the best in the world.'
Building a venture is tough, but it is also fun and the opportunities for personal growth are exceptional. More than anything, I believe a venture is the only place where you can retain that youthful spirit, even as you become an adult. People often ask me why I am aiming for 'the best in the world,' but I believe it is only natural to do so. In the process, I would like to repay those that helped me along the way and whom I caused trouble – and this is the best way I can think of for doing so. I promise to continue this venture that is my life's story and make my mark on history, by living it to the fullest.
Akihito Hotehama

DoubleL, Inc. CEO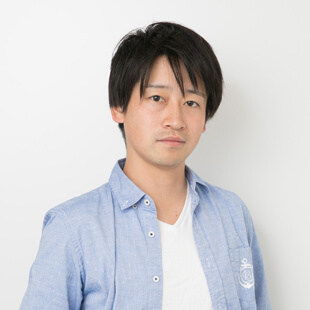 CEO

Akihito Hotehama
Director

Hirofumi Inoue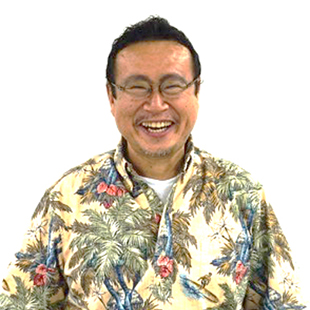 Director

Kiichiro Watanabe
COMPANY INFORMATION
Company Name (Title)
Doublel, Inc.
Location
Kanda Hiranuma Building 3F, 2-6 Kandatsukasa-machi, Chiyoda-ku, Tokyo 101-0048 JAPAN
Access
[Nearest Stations]

Tokyo Metro Marunouchi Line "Awajicho Station" (3 min. walk)
JR Line "Kanda Station" (6 min. walk)
Tokyo Metro Ginza Line "Kanda Station" (6 min. walk)
Toei Subway Shinjuku Line"Ogawamachi Station" (5 min. walk)
Tokyo Metro Chiyoda Line"Shin-ochanomizu Station" (8 min. walk)
JR Line"Ochanomizu Station" (9 min. walk)
Toei Subway Shinjuku Line"Iwamotocho Station" (10 min. walk)
JR Line"Shin-Nihombashi Station" (12 min. walk)
JR Line"Akihabara Station" (12 min. walk)
Tokyo Metro Hibiya Line"Akihabara Station" (14 min. walk)

Capital
615,156,716JPY(incl. capital reserve)
Business Operations
Japanese IP global supply chain expand
CEO
Akihito Hotehama
Director
Hirofumi Inoue、Kiichiro Watanabe
Full-time Corporate Auditor
Toru Sasaki
Advisor

Satoshi Shima( Former General Manager, President Office, Softbank )
Yutaka Miyauchi( Director General, Bureau of Customs, Ministry of Finance )

Audit firm
Grant Thornton Taiyo LLC
Counsel accounting firm
Senba Comprehensive Accounting Office
Counsel labor and Social Security Attorney firm
C&GPartner Haibaralabor and Social Security Attorney offices
Administrator of Shareholder Registry
Sumitomo Mitsui Trust Bank, Limited
Number of Employees
80 (group regular employees)
Subsidiary
Main clients

SQUARE ENIX Co., Ltd. , DeNA Co., Ltd. , Coamix Co., Ltd. , BANDAI NAMCO Pictures Inc. , SHUEISHA Inc. , Kodansha Ltd. , Shogakukan-Shueisha Productions Co., Ltd. , Nintendo Co., Ltd , Sony Interactive Entertainment LLC , SEGA Games Co., Ltd. , Tosho Printing Company,Limited , BANDAI NAMCO Entertainment Inc. , HAPPINET CORPORATION , Netmarble Japan Inc. , SNS-ENTERTAINMENT Co.,Ltd. , ESPERANZA-inc. , MARUI GROUP CO., LTD. , eBOOK Initiative Japan Co., Ltd. , Rekoo Japan Co., Ltd. , etc.

(Hereafter, clients of CHARA-ART,INC., Ltd.)

Aniplex Inc. , PONY CANYON INC. , TOHO CO., LTD , TOKYO BROADCASTING SYSTEM TELEVISION, INC. , Shogakukan Inc. , Sogo & Seibu Co., Ltd.
ACCESS
Doublel.lnc.
Kanda Hiranuma Building 3F, 2-6 Kandatsukasa-machi, Chiyoda-ku, Tokyo 101-0048 JAPAN
[Nearest Stations]
Tokyo Metro Marunouchi Line "Awajicho Station" (3 min. walk)
JR Line "Kanda Station" (6 min. walk)
Tokyo Metro Ginza Line "Kanda Station" (6 min. walk)
Toei Subway Shinjuku Line"Ogawamachi Station" (5 min. walk)
Tokyo Metro Chiyoda Line"Shin-ochanomizu Station" (8 min. walk)
JR Line"Ochanomizu Station" (9 min. walk)
Toei Subway Shinjuku Line"Iwamotocho Station" (10 min. walk)
JR Line"Shin-Nihombashi Station" (12 min. walk)
JR Line"Akihabara Station" (12 min. walk)
Tokyo Metro Hibiya Line"Akihabara Station" (14 min. walk)